Ahhh winter in Miami.
A time when every local has come to expect two things: The complete and total absence of any sign of winter, and the flock of tourists that descend upon the city for the annual Art Basel Miami Beach festival and its satellite fairs and events. As always Basel itself offers one of the largest collections of the world's most respected art dealers, offering exceptional pieces by both renowned artists and cutting-edge newcomers, but Basel alone is not the only place showing art. Satellite fairs such as Scope Art, Red Dot, Untitled and Design Miami take advantage of the high profile traffic and host their own fairs and exhibits, while smaller local galleries and artists also benefit from the thousands of eyes (and dollars) that focus on the 305.
This year, there are a myriad of events, shows, and gallery shows both large and small. The UR1 festival celebrates its grand opening, the large scale concert being the first to merge the arena concert with a legitimate art fair, bringing with it the Warhol Museum and several key pieces by artists such as Basquiat and others, all set to the music of the Offspring, Kanye West and Flying Lotus amongst others. Basel Castle returns for another year, with a big reputation to http://miamialive.com/?p=47351&preview=truelive up to after two years of sold out insanity while locals like Yo Space and Ahol Sniff's Glue get a head start on Basel by holding their grand openings early.
Getting around our crowded streets…
This year, you can beat the traffic by renting a bike thanks to Heineken, at any of their bike stations. Keep that in mind, because traffic gets pretty crazy. Out of towners and pedestrians alike can also opt to ditch the SUV they drove down in and opt instead for a smaller, maneuverable and ready available car 2 go. If you sign up using the discount code FALL2012, your registration is only $10 dollars, and with their neat app you can find them almost anywhere. Take note, however, that South Beach and Miami Beach fall outside of the Car 2 Go Home area, so parking would be on the driver.
And Parking is no easy feat, especially on the beach. Even without the added tourist traffic from Basel Miami Beach Parking Authority is notorious for its ticket giving, tow away and residential zones. Make yourself aware of these areas and their signs to save yourself a trip to a tow yard mid art show. Take it as a sign that the city's #1 tip for parking is "don't take a car if you don't have to"
It's not all about Art, you know…
Basel and Miami Art also offers out of towners and art aficionados a chance to experience some of our best dining and nightlife. After all, that walking around and taking in art will give anyone an appetite, so look for local spots to get your grub on between doses of culture. Michael's Genuine, Lemoni Cafe, Limon y Sabor, 100 Montaditos, Morgans, Gigi's, Wynwood Kitchen and Bar, and Enriqueta's are all walking distance from the Midtown fairs. Meanwhile beachsiders can hop into La Sandwicherie for a sandwich they will never forget, hit up Big Pink near south pointe or any of the limitless restaurants in the Lincoln Road Mall.
Staple clubs on the Miami Beach Circuit will be bringing in special acts. LIV, for example, will play host to superstar DJ Tiesto, while Grand Central will be the setting for the Wyndish Agency Showcase on December 8th.
Keep an eye out too for the various pop up pianos that are to be distributed across the city. An interactive display, the pop up piano invites all those who pass to fill the air around them with music, and offer free concerts and spur of the moment performances. Check out their site for more information.
And so it is that for a single week, Miami in winter becomes a very cool place. So cool in fact, that a large and cumbersome list is needed to manage all the happenings, so you never have to miss a thing. We'll be updating the list until the very last minute, so check back often.
Special Early Events to Take Note for those already in town:
Currently showing – Theaster Gates @ Locust Projects
Nov 29th – Ahol Sniff's Glue: Sniper Opening Reception at Gregg Shienbaum Fine Art
Nov 29th – Brisky Gallery "Bridges" Grand Opening
Nov 29th – Pendulum @ Grand Central
Nov 29th – Get Low XLI @ The Vagabond
Dec 1st – The Heineken Mural Project opens to the public.
Dec 1st – Wiz Khalifa & Juicy J @ Bank United Center
Dec. 2nd – Yo Space Presents MIconic Opening Reception
Dec 3rd – Miami Says Art Opening
Dec 4th – Scope Art First View
Last Update: 12.04.12
Important notes: UR1 Festival has been Postponed until Further Notice
[tabs]
[tab title="Wednesday, Dec 5″]

[/one_fourth]
[three_fourth_last]
Art Basel Miami Beach Official Art Public Opening Night
Artist: Jason and Alicia Hall Moran, Broke People's Baroque Peoples' Theater, Alex Israel
Special Features: Bars and Food Trucks on site
Venue: Collins Park and Oceanfront | 201 21st St Miami Beach, FL 33139
Time: 8.30pm – 10pm
Admission: Free
Event Web Page
Runs: December 5 at 11:45am until December 9 at 6:00pm
[/three_fourth_last]
[one_fourth]

[/one_fourth]
[three_fourth_last]
Scope Art Miami**Recommended
Art by: See Full list here
Special Features: One of the best satellite fairs for fine and contemporary art
Venue: SCOPE Pavilion | 110 N.E. 36 St. at Midtown Blvd. Miami, Florida 33138
Time: Wed – Sat | Dec 5 – Dec 8 | 11am – 7pm
Sun | Dec 9 | 11am – 6pm
Admission: $15-$100VIP
Event Web Page
Runs: until December 9 at 6:00pm
[/three_fourth_last]
[one_fourth]

[/one_fourth]
[three_fourth_last]
Art Miami and Context**Recommended
Art by: See Full list here
Special Features: Includes Art Miami, Design Miami and Context as well Art Wynwood.
Venue: The Art Miami Pavillion | 3101 NE 1st Avenue Miami, FL 33137
Time: Wed, Thurs & Sat 11-7pm | Friday 11am – 9pm | Sun 11am – 6pm
Admission: $10-$65 (Tickets)
Event Web Page
Runs: until December 9 at 6:00pm
[/three_fourth_last]
[one_fourth]

[/one_fourth]
[three_fourth_last]
UNTITLED Art
Art by: See Full list here
Special Features: This is the UNTITLED Fair's inaugural year with over 50 galleries exhibiting.
Venue: 12th Street and Ocean Drive, Miami Beach, FL 33139
Time: Wed, Thurs & Sat 11-7pm | Friday 11am – 9pm | Sun 11am – 6pm
Admission: $20 per day, 20% discount for Miami Beach residents
Event Web Page
Event Facebook Page
Runs: Wednesday, Dec 5, 11 – 7pm
Thursday, Dec 6, 11 – 7pm
Friday, Dec 7, 11 – 7pm
Saturday, Dec 8, 11 – 7pm
Sunday, Dec 9, 11 – 6pm
[/three_fourth_last]
[one_fourth]

[/one_fourth]
[three_fourth_last]
Red Dot Art Fair
Art by: See Full list here
Special Features: Includes sister fair Art Spot
Venue: 3011 N.E. 1 ave. Miami, Florida 33137
Time: Dec 5 11-7pm | Dec 6 – Dec 8 11am – 8pm | Dec 9 11am – 6pm
Admission: $15-$25
Event Web Page
Runs: until December 9 at 6:00pm
[/three_fourth_last]
[one_fourth]


[/one_fourth]
[three_fourth_last]
Miami Project
Art by: See Full list here
Venue: Midtown Miami/Wynwood | NE 1st Ave and NE 30th ST, Miami, FL 33137
Admission: $20-$45 (Tickets)
Event Web Page
Runs: Wednesday, Dec 5, 11 – 3pm
Thursday, Dec 6, 11 – 10pm
Friday, Dec 7, 11 – 8:30pm
Saturday, Dec 8, 11 -7 pm
Sunday, Dec 9, 11 – 6pm
[/three_fourth_last]
[one_fourth]

[/one_fourth]
[three_fourth_last]
Pulse Art Miami
Art by: See Full list here
Special Features: Dedicated solely to contemporary art.
Venue: The Ice Palace | 1400 North Miami Avenue Miami, FL 33136
Time: Dec 6 1-7pm | Dec 7- Dec 8 11am – 7pm | Dec 9 11 am – 5pm
Admission: $15-$25
Event Web Page
Runs: until December 9 at 5:00pm
[/three_fourth_last]
[one_fourth]

[/one_fourth]
[three_fourth_last]
Ahol Sniffs Glue: Snipers**Recommended
Art by: Ahol Sniffs Glue
Special Features: Visitors who interact recieve a wristband for free entry to Get Low
Venue: Gregg Shienbaum Fine Art | 2239 NW 2nd Ave., Miami, Florida 33127
Time: Opening Reception on 11/29, 6pm
Admission: Free
Event Web Page
Runs: Nov 29 at 6pm until December 9 at 6:00pm
[/three_fourth_last]
[one_fourth]

[/one_fourth]
[three_fourth_last]
Yo Space Presents: MIconic
Art by: Kazilla, Vince Herrera, Eleazar Delgado,Alex Yanes, Dorandy Mercado, Ulises Baine, JNGL and more
Special Features: Special Opening Night on Dec 2nd. Show continues through BAsel
Venue: Yo Space | 294 NE 62nd St, Miami, Florida 33138
Time: Opening Reception on 11/29, 6pm
Admission: Free
Event Web Page
Runs: Nov 29 at 6pm until December 9 at 6:00pm
[/three_fourth_last]


[one_fourth]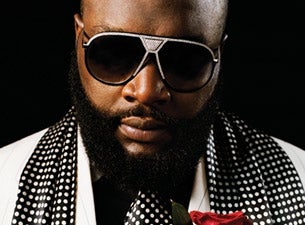 [/one_fourth]
[three_fourth_last]
VIP opening of Art Basel Miami Beach 2012 Featuring Rick Ross
Performances by: Rick Ross, Meek Mill, Wale and Machine Gun Kelly
Special Features: Special Guests
Venue: The Fillmore | 1700 Washington Ave, Miami Beach, FL 33139
Time: doors @ 8pm
Admission: $82.50 to $115.00 (Tickets)
Event Web Page
[/three_fourth_last]
[one_fourth]

[/one_fourth]
[three_fourth_last]
Gentleman Jack's Art, Beats + Lyrics
Performances by: TBA
Special Features: Open Bar, Art Installation
Venue: The Fillmore | 55 NW 36 Street, Miami, Florida 33127
Time: 7pm – 12am
Admission: Free with RSVP (TEXT "MIAMIABL" TO 68405 to RSVP)
Event Web Page
[/three_fourth_last]
[one_fourth]

[/one_fourth]
[three_fourth_last]
Reds and Friends Take Art Basel
Art by: Kems, enue, wane, preys, twis, rath, remote, abstrk, reds, back, bean, skie (ser2), sket & his boy nick, shiro, kaput, dar, sk, bash, dolla,3i7, dism, daks, begr, esteh, atomik, versuz, yanoe
Special Features: Shared Wall Graffiti Installation w/ National Artists
Venue: 2337 NW 5th ave
Time: All day
Admission: Free
[/three_fourth_last]
[one_fourth]

[/one_fourth]
[three_fourth_last]
Miami Says 'Art'
Art by: Martin Kreloff
Special Features: In 1976, the city's cultural leaders were brought together for the original "Miami Says ART," little did they know as they looked into his camera and shouted "ART" that they were foreshadowing an art destination no one could have dreamed would happen. Thirty five years later, some of these same influencers that shaped Miami's arts community are being reunited for a retrospective by the visionary artist – and the launch of "Miami Says ART-2."
Venue: JW Marriot | 1109 Brickell Avenue, Miami, FL 33131
Time: All day
Admission: Free
[/three_fourth_last]
[/tab]
[tab title="Thursday, Dec 6″]
[one_fourth]

[/one_fourth]
[three_fourth_last]
Official Art Basel Opening Day
Artist: various
Special Features: Movie Nights, Artist Discussions, etc
Venue: Miami Beach Convention Center | 4141 NE 2nd Ave, Suite 104, Miami, Florida 33137
Time: see below
Admission: $29-$90 (tickets)
Event Web Page
Runs:: Thursday, Dec 6 to Saturday, Dec 8, 12noon to 8pm
Sunday, Dec 9, 2012, 12noon to 6pm
[/three_fourth_last]
[one_fourth]

[/one_fourth]
[three_fourth_last]
Brisky gallery presents "Bridges"
Artist: Jörg Döring (Germany), Jordi Gomez (Spain), Karin Vermeer (Netherlands), Andras Bartos (Hungary), Werner Lehmann (Germany), Kristiane Semar (Germany), Trek 6 (Miami), CP1-Claudio Picasso (Miami), SK545 (Miami), Diana Contreras (Miami), Cristina Isabel Rivera (Miami), Kazilla (Miami)
Special Features: Complimentary Food and Drink
Venue: Brisky Gallery | 130 Northwest 24th Street, Miami, Florida 33137
Time: 7-11pm
Admission: Free.
Event Web Site
Event Facebook Page
Runs:: Grand Opening, Thursday, November 29th from 7-11pm. Runs through Art Basel
[/three_fourth_last]
[one_fourth]

[/one_fourth]
[three_fourth_last]
Miami's Independent Thinkers ART BASEL 2012
Special Features: includes live music, DJs, performance art, fashion and gastronomic edibles.
Venue: The Armory Studios| 572 NW 23rd Street, Wynwood FL 33127
Time: Opening Reception 7pm-10pm
Admission: $10. Free w/ VIP passes
Event Web Page
Runs: Thursday 5pm-9pm (VIP/PRESS), Friday 5pm-2am, Saturday 5pm-2am, Sunday, 1pm-5pm
[/three_fourth_last]
[one_fourth]

[/one_fourth]
[three_fourth_last]
Heineken Beer Garden @ Wood Tavern
Special Features: includes live music, tacos and beer
Venue: Wood Tavern | 2531 NW 2nd Avenue, Wynwood FL 33127
Time: 12pm
Admission: Free
Event Web Page
Runs: Thurs – Sun 12pm
[/three_fourth_last]
[one_fourth]

[/one_fourth]
[three_fourth_last]
Just Mad MIA
Special Features: Youngest emerging artists from Latin and South America on exhibit
Venue: Soho Studios | 2136 NW 1st Avenue Miami,FL 33127
Admission: $10-25
Event Web Page
Runs: Thursday, Dec 6, 11 – 2pm
Friday, Dec 7, Noon – 8pm
Saturday, Dec 8, Noon – 8pm
Sunday, Dec 9, Noon – 7pm
[/three_fourth_last]
[one_fourth]

[/one_fourth]
[three_fourth_last]
Primary Projects Presents RANEYTOWN a Solo Exhibition by Rebecca Raney
Artist: Rebecca Raney
Special Features: Free
Venue: Primary Projects Space | 4141 NE 2nd Ave, Suite 104, Miami, Florida 33137
Time: Opening Reception 7pm-10pm
Admission: free
Event Web Page
[/three_fourth_last]
[one_fourth]


[/one_fourth]
[three_fourth_last]
Verge Art Miami Beach
Artist: Several representing galleries
Special Features: Free
Venue: The Greenview Hotel | 1671 Washington Ave Miami Beach, FL
Admission: free
Event Web Page
[/three_fourth_last]
[one_fourth]

[/one_fourth]
[three_fourth_last]
CANNIBAL CORPSE – THE US TORTURE TOUR 2012
Performances by: Cannibal Corpse, Misery Index, Hour of Penance, Abiotic
Special Features: Very different from what you would expect to do at Basel
Venue: Grand CEntral | 697 N Miami Ave, Miami, Florida 33136
Time: Opening Reception 7pm-10pm
Admission: $19 advance tickets($22 after fees), $23 at the door
Event Web Page
[/three_fourth_last]
[one_fourth]

[/one_fourth]
[three_fourth_last]
Miami Art Museum Presents: Party on the Plaza with Spam All Stars
Performances by: Spam All Stars
Special Features: Opening Reception
Venue: Miami Art Museum | 101 West Flagler Street, Miami FL
Time: 7pm-10pm
Admission: Access with MAM invitation, MAM Contemporaries membership, MAM Contributing ($250) and above membership; ABMB VIP Cards, exhibitor pass, press pass.
Event Web Page
[/three_fourth_last]

[one_fourth]

[/one_fourth]
[three_fourth_last]
Mute Miami presents Tilly and The Wall at The Stage!
Performances by : Tilly and the Wall
Special Features: 21+
Venue: The Stage | 167 Northwest 25th Street Miami, FL 33127
Time: Doors @ 9pm
Admission: $15 Presale $20 Door (Tickets)
Event Web Page
[/three_fourth_last]

[one_fourth]

[/one_fourth]
[three_fourth_last]
The Olympia Theater Presents: KURT
Performances by : Movie Showing
Special Features: performance by Thurston Moore from the legendary band Sonic Youth
Venue: Gusman Center | 174 East Flagler Street Miami, FL 33131
Time: starts @ 8pm
Admission: $25-$50 (Tickets)
Event Web Page
[/three_fourth_last]
[/tab]
[tab title="Friday, Dec 7″]
[one_fourth]

[/one_fourth]
[three_fourth_last]
Sweat Records Presents Chromatics and Prince Rama
Performances by : Chromatics + Prince Rama live
Special Features: 18+
Venue: Gusman Center For The Performing Arts | 174 E. Flagler Street, Downtown Miami
Time: Doors @ 7pm
Admission: $20 Presale, $25 Door (Tickets)
Event Web Page
[/three_fourth_last]
[one_fourth]

[/one_fourth]
[three_fourth_last]
The Fountain Art Fair
Artists: Too many to list. Over 350 exhibiting artists
Special Features: ONe of the largest collection of contemporary art at Basel
Venue: The Fountain Factory | 2505 N. Miami Ave.
Wynwood
Time: Friday-Sat 12pm-7pm, Sun 12-5
Admission: $8-$45 (Tickets)
Event Web Page
[/three_fourth_last]
[one_fourth]

[/one_fourth]
[three_fourth_last]
Primary Projects and Crooks & Castles presents "Asif's Guns" Opening Reception
Artist: Asif M Farooq
Special Features: Pop Up Installation
Venue: Asif's Gun's | 167 Northwest 25th Street Miami, FL 33127
Time: 7pm-10pm
Admission: Free
Event Web Page
Runs: December 5 at 10:00am until December 9 at 5:00pm
[/three_fourth_last]

[one_fourth]

[/one_fourth]
[three_fourth_last]
Rakim, ArtOfficial and Problem Kids at The Stage!
Performances by : Rakim with live band, ArtOfficial, Problem Kids
Special Features: 21+
Venue: The Stage | 167 Northwest 25th Street Miami, FL 33127
Time: Doors @ 9pm
Admission: $30 Presale $35 Door (Tickets)
Event Web Page
[/three_fourth_last]

[one_fourth]

[/one_fourth]
[three_fourth_last]
Art Basel Presents: Art Film
Artists : (1972) documentary film by Emile de Antonio, 116′
Special Features: Art Film is devoted to a single film with strong ties to the artworld
Venue: Colony Theatre | 1040 Lincoln Road, Miami Beach
Time: screening @ 8pm
Admission: Free, Limited Seating
Event Web Page
[/three_fourth_last]
[one_fourth]

[/one_fourth]
[three_fourth_last]
2012 Miami Street Photography Festival
Artists: Street art from Around the world by several artists
Special Features: Organizers invite interested photographers to join them on SATURDAY, Dec. 8, 2012, from 11am for a walk through Calle Ocho for a street photography walk around.
Venue: Kike San Martin Studios | 2045 NW 1ST AVE. Miami, FL (wynwood)
Wynwood
Time: Friday 10am-10pm, Sat am-11pm
Admission: Free and Open to the Public
Event Web Page
[/three_fourth_last]
[one_fourth]

[/one_fourth]
[three_fourth_last]
NQB8R
Performers: Amtraac, Araabmuzik, Bondax, Kool Keith, Metro Zu more
Art By: Aerosyn-les, BooksIII,
Special Features: Inaugural Year for the event. Free with RSVP, 21+
Venue: Gramps Bar | 176 NW 24th Street (Wynwood)
Time: Friday 4pm until late
Admission: Free and Open to the Public
Event Web Page
RSVP Site
[/three_fourth_last]
[/tab]
[tab title="Saturday, Dec 8″]
[one_fourth]

[/one_fourth]
[three_fourth_last]
The Fountain Art Fair Presents Tiki Disco
Performances by: TBA
Special Features: New York's Tiki Disco comes to Miami
Venue: The Fountain Factory | 2505 N. Miami Ave.
Wynwood
Time: All Day, Exact Times TBA
Admission: To be confirmed
Event Web Page
[/three_fourth_last]

[one_fourth]

[/one_fourth]
[three_fourth_last]
UR1 – YOUR MUSIC & ART FESTIVAL Day 1 ***POSTPONED UNTIL FURTHER NOTICE***
Perfomances by: Kanye West, Bloc Party, M.I.A., Miike Snow, The Offspring, Lou Reed, Keane, Fun., Santigold, Erick Morillo, Sven Vath, Pete Tong,
Bob Sinclar, Flying Lotus, Animal Collective and many more
Art by: The Andy Warhol Museum, Works by Warhol, Basquiat, Keith Harring, and many more
Special Features: 2 day festival
Venue: Bayfront Park | 301 N Biscayne Blvd, Miami FL 33132
Time: 12pm-11pm next day
Admission: $85-$300 (Tickets)
Event Facebook Page
Event Web Site
Runs: December 5 at 10:00am until December 9 at 5:00pm
[/three_fourth_last]
[one_fourth]

[/one_fourth]
[three_fourth_last]
The Overthrow Presents: Basel Castle 2012**Recommended
Perfomances by: Purity Ring, Twin Shadow, Jacuzzi Boys, Trinidad James, Teengirl Fantasy, Brenmar, Tamara Sky, Damaged Goods, Kurtz & Bomber, Blkkmorris, Spinstyles, O Grime, Dave 1 of Chromeo (dj set), Nick Catchdubs, Donnis, Oliver
Art by: Ron English, Anthony Ausgang, Bigfoot, Tara Mc Phearson, Mark Bode, Nate Van Dyke, Mike Giant, Beau Stanton, Patrick Mathews, Evan Hobart, and more
Special Features: Arguably the best party that takes place during Basel.
Venue: The Castle | 41 NW 20th Street, Miami, Florida 33137
Time: 6pm-4am next day
Admission: Free W/ RSVP, but usually reaches capacity. Tickets for priority entrance
Event Facebook Page
Event Web Site
[/three_fourth_last]
[one_fourth]

[/one_fourth]
[three_fourth_last]
Grand Central + The Windish Agency present THE WINDISH AGENCY PARTY ***Note Line Up Change. Flying Lotus no longer performing
Perfomances by: Dab Deacon, Tan Lines, hundred Waters, Animal Collective DJ Set
Special Features: Flying Lotus has had to cancel his performance due to unforeseen circumstances
Venue: Grand Central |697 N Miami Ave, Miami, Florida 33136
Time: Doors @ 11pm
Admission: $20.00 Presales (Tickets)
Event Facebook Page
[/three_fourth_last]
[one_fourth]

[/one_fourth]
[three_fourth_last]
Fuck Art, Let's Dance
Perfomances by: DJ Harvey, Pillowtalk, Ears Everything, Krisp and More
Venue: The Electric Pickle | 2826 North Miami Ave, Miami, Florida 33127
Time: Doors @ 10pm
Admission: $10 -$15 Nothing really announced
Event Facebook Page
[/three_fourth_last]
[one_fourth]

[/one_fourth]
[three_fourth_last]
FreQ Nasty @ Ground Zero/United Drum and Bass
Perfomances by: FreQ Nasty, Merlyn, $uper Geniu$, Bebe, Danny Bled, Engineer, Disidente, AlphaXero, D♪ DALÉ
Special Features: Ground Zero celebrates its 16 year anniversary.
Venue: Eve | 1306 N Miami Ave, Miami, Florida 33132
Time: Doors @ 1pm
Admission: $10
Event Facebook Page
[/three_fourth_last]
[one_fourth]

[/one_fourth]
[three_fourth_last]
Safe Off/Basel Exclusive at Cafeina Wynwood Lounge
Perfomances by: Joy Orbison & Ben UFO
Special Features: Surprise Guests are Expected
Venue: Cafeina Wynwood Lounge | 297 NW 23rd Street, Miami, Florida 33127
Time: Doors @ 9pm
Admission: $22.50 (Tickets)
Event Facebook Page
[/three_fourth_last]
[one_fourth]

[/one_fourth]
[three_fourth_last]
Etra Fine Art Presents a "Winter Group Show"
Art by: Rainer Lagemann, Christian Awe, Douglass Freed, Hunt Slonem, and Mario Velez
Special Features: Free
Venue: Etra Fine Art | 50 NE 40th Street, Miami, Florida 33137
Time: Doors @ 7pm
Admission: Free
Event Facebook Page
Runs: December 8, 2012 to January 11, 2013
[/three_fourth_last]
[/tab]
[tab title="Sunday, Dec 9″]
[one_fourth]

[/one_fourth]
[three_fourth_last]
Soul Clap Records Art Basel Closing Party
Perfomances by: Soul Clap, Will Renuart, Slap&Tickle DJs and more
Special Features: BBQ
Venue: The Electric Pickle | 2826 North Miami Ave, Miami, Florida 33127
Time: 5pm
Admission: $10 before 8pm – 10$ all night with a Marcy Hotel Card
Event Facebook Page
Event Web Site
[/three_fourth_last]
[one_fourth]

[/one_fourth]
[three_fourth_last]
Hard 2 Leave Basel Closing Party
Perfomances by: Craze, Brenmar, Tamara Sky, Spinstyles, Blkk Morris
Special Features: Its a party at a strip club. And its VERY Miami
Venue: Gold Rush | 29 NE 11th St, Miami, Florida 33132
Time: 10pm-7am
Admission: $22 presale. (tickets)
Event Facebook Page
[/three_fourth_last]
[one_fourth]

[/one_fourth]
[three_fourth_last]
UR1 – YOUR MUSIC & ART FESTIVAL Day 2 ***POSTPONED UNTIL FURTHER NOTICE***
Perfomances by: Kanye West, Bloc Party, M.I.A., Miike Snow, The Offspring, Lou Reed, Keane, Fun., Santigold, Erick Morillo, Sven Vath, Pete Tong, Bob Sinclar, Flying Lotus, Animal Collective and many more
Art by: The Andy Warhol Museum, Works by Warhol, Basquiat, Keith Harring, and many more
Special Features: 2 day festival
Venue: Bayfront Park | 301 N Biscayne Blvd, Miami FL 33132
Time: 12pm-11pm next day
Admission: $85-$300 (Tickets)
Event Facebook Page
Event Web Site
Runs: December 5 at 10:00am until December 9 at 5:00pm
[/three_fourth_last]
[/tab]
[/tabs]
If you would like to have your event included in our list, please email details to melanie@miamialive.com